Luke Perry's Burial Ground Kept a Secret Despite Death Certificate Lists a Tennessee Funeral Home
Luke Perry's burial ground is still a secret although his death certificate locates a funeral home in Tennessee as his final resting place.
Luke Perry's death certificate released on Wednesday reveals the burial place of the actor.
While the death certificate locates his burial place a funeral home in Tennessee as his final resting place, The Blast reports the legendary actor's burial place is still a secret.
According to the reports by The Blast, Don Carter, the owner of the Taylor Funeral Home in Dickson, confirmed the "90210" star didn't pass through his facility which he wished would have happened.
Carter also expressed he would have "loved" to take care of Perry's burial and is apparently confused why his facility is listed on Perry's death certificate. He calls the whole thing "fake news".
Taylor who operates the Dickson County Memorial Gardens cemetery also confirmed he is not buried there. The Cemetery Office for the City of Dickson which maintains Dickson Union Cemetery, further assured Perry was not buried at the city's other cemetery.
The two other funeral homes in Dickson, Dickson Funeral Home & Cremation Center and Spann Funeral Home additionally revealed they didn't handle Perry's funeral.
As per the source to The Blast, Perry family purposely is keeping his burial place a secret.
The Beverly Hills actor died last week after suffering a massive stroke. According to his death certificate, Perry died of "ischemic cerebrovascular accident," also known as a stroke.
Luke was hospitalized for five days from February 27 to March 4 at St. Joseph's Hospital in Burbank. The actor passed away on 4th March at 12:44 p.m. at the age of 52.
Luke Perry planned to marry his fiance
Luke's fiance Wendy Madison Bauer is listed as his next of kin, or "informant," on the death certificate.
Luke and Wendy were planning to get married on 17 August this year at LA prior to his death.
As per the save the date card obtained by the TMZ, the wedding was presumably planned for August 17 in LA.
The elegantly designed "save the date" card, featuring a grey and gold color scheme doesn't get into more specific detail, but it does confirm a formal invitation would follow.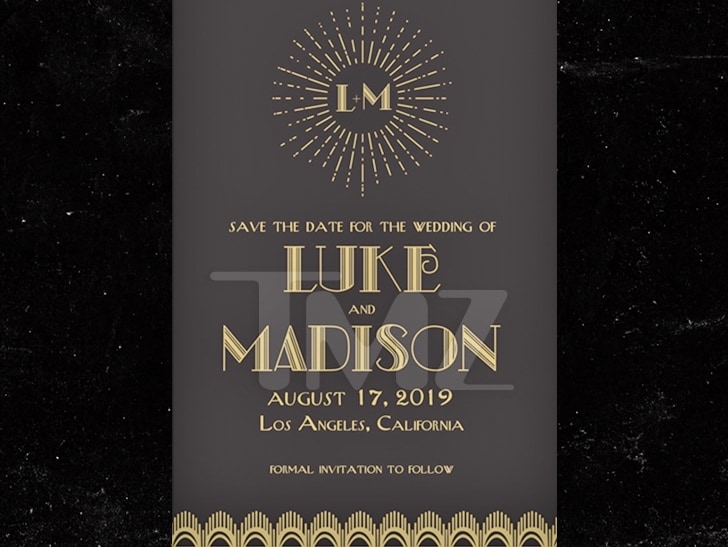 And last week Wendy spoke out for the first time since Perry's sudden death.
In an exclusive statement to PEOPLE, she said:
"I want to express my gratitude to everyone for the outpouring of love and support. The countless, heartwarming stories of Luke's generosity and kindness have been a great source of solace during this difficult time."
She continued:
"The past 11½ years with Luke were the happiest years of my life, and I am grateful to have had that time with him. I also want to thank his children, family, and friends for their love and support. We have found comfort in one another and in the knowledge that our lives were touched by an extraordinary man. He will be dearly missed."
Likewise, Many of Perry's "Riverdale" and "90210" co-stars poured their hearts out in tributes following his death, which came just days after a reboot for "90210" was announced.