Gavin Rossdale and his model girlfriend, Sophia Thomalla are official dating, announced through social media!
Gavin Rossdale, 51, and his much younger model girlfriend Sophia Thomalla, 27, took their relationship officially through their social media.
The rocker shared a photo with German model Sophia Thomalla on Sunday, July 30, which taken in Reno, Nevada, in front of a private plane. The photo captioned;"Having fun in #Reno."
Photo Credit: People
Rossdale has been dating the German model for a couple of months. In May, the pair were seen sharing a romantic meal together at Indianapolis' Iozzo's Garden of Italy.
Also, See: Sebastian Lletget: Dating, Separated, Or Married To His Singer Girlfriend?
Back in London in April Gavin and Sophia were spotted kissing and walking arm in arm, according to the source,
"It's very early days, but Gavin is really taken by Sophia." "They met on the touring scene, and there's plenty of chemistry. They're having fun, and the relationship has the potential to turn serious if that continues."
And a source told People,
"They're friends, introduced by a mutual friend."
Despite the huge age gap, the relationship between Rossdale and Sophia is going strong following his split from his wife, Gwen Stefani, of nearly 13 years.
Gavin Rossdale Married Life, Children, Divorce
Gavin opened up about his divorce from Gwen to whom he got married in 2002. Talking about his divorce he said;
"[Divorce] was completely opposite to what I wanted. But here we are. Apart from death, I think divorce is one of the hardest, most painful things to go through."
He continued,
"I have to deal with reality. You can't have regrets and be human at the same time. There are lots of scenarios [I'd like to change]… We had 20 years together, and that in itself is pretty incredible. It's a lifetime. It was a lovely 20 years, and we have three amazing children. There were lots of positives, and with time they'll become more and more obvious."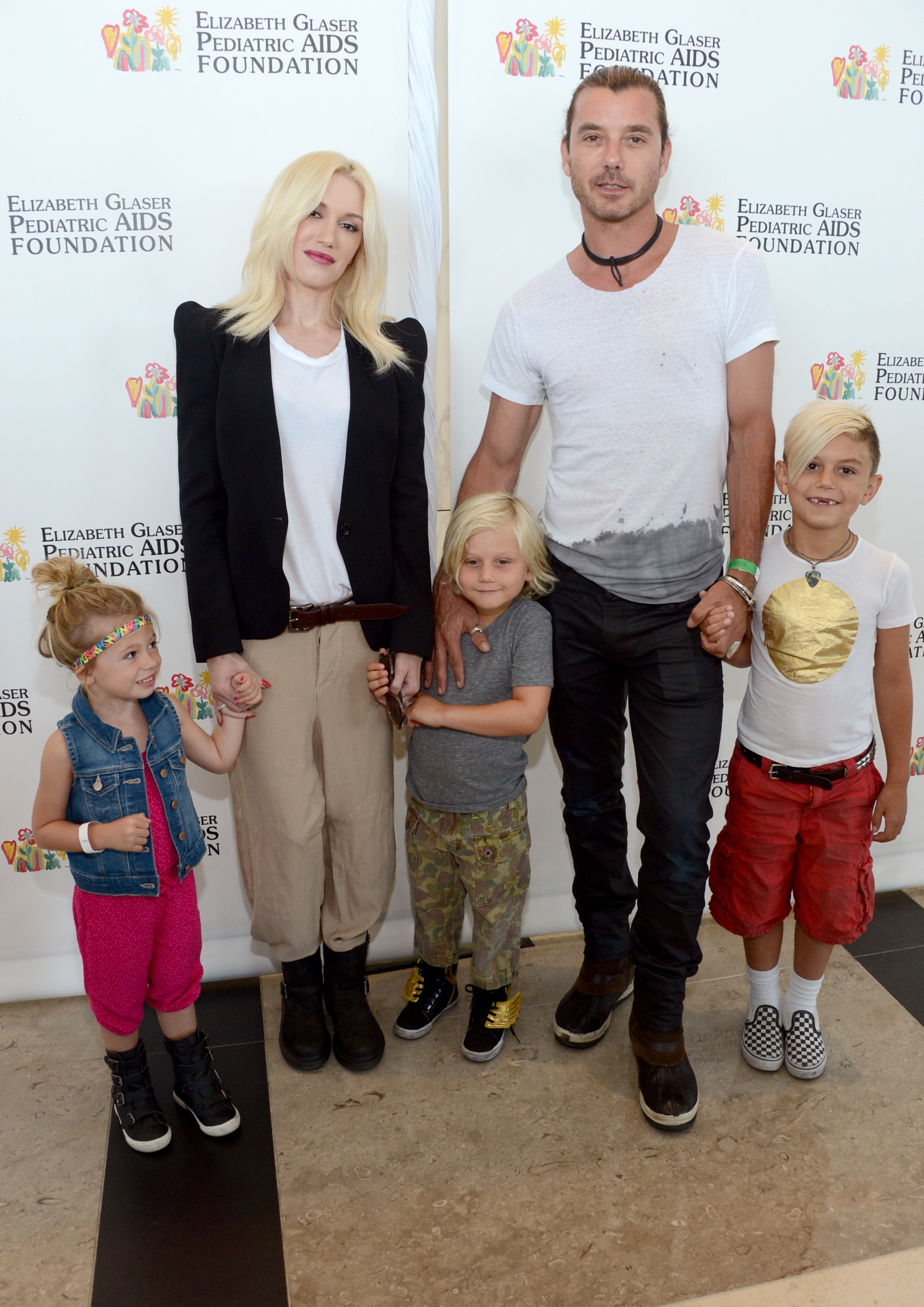 Photo credit: IB Times 
Rossdale and  Stefani share three sons, Kingston, 10, Zuma, 8, and Apollo, 3. The boys all followed their dad on the road this weekend. They were seen in some playful backstage photos taken at the Hollywood Palladium on Saturday.
https://www.instagram.com/p/BVfqkPxnQsf/?taken-by=gavinrossdale
Talking about his children, in an interview he shared;
"I have so many children, it's my responsibility to make them, so they contribute to society as opposed to taking away from society. So whatever they do is fine by me, they've just got to be positive, cool people – that's all I care about."
We hope his relationship with his new girlfriend Sophia Thomalla will not turn sore like his previous one.