The success story of Alibaba founder, Jack Ma; including his Bio, family, education, advice, quotes, net worth!
How do you feel when you are the only one rejected in a job among twenty-four people? Inevitably, you feel frustrated and lost inside the worthlessness of you, and then you quit.
But that wasn't the case for Jack Ma. The founder and executive chairman of the largest B2B e-commerce company, Alibaba, did not even flinch from the setback.
From struggling for education to have accumulated an enormous amount of net worth, the success story of Jack Ma is inspiring as his quotes and advice.
We will take you on his journey along with Jack Ma's bio, wife, children, education, quotes, net worth and let you be inspired. So draw some inspiration together:
Read more: What's The Figure Of The Youngest Billionaire, Lynsi Snyder Net Worth? Know Her House, Family, Married Life And Wiki!
Jack Ma's story, the Entrepreneur We All Aspire!
Jack Ma's life is an excellent rags-to-riches story. This man was turned down for 30 jobs and was rejected by Harvard University 10 times. But his unreal persistence made him the richest man in China today.
Jack Ma's incredible journey started when he went to the US with his friends. Initially, he encountered with the internet there in early 1995 and knew that the internet had something great to offer.
He found no information about China on the internet, and that was the moment when he decided to go to internet business. Later in April 1995, in collaboration with his wife and friends, Ma created a website for companies called The Yellow Pages
The 'not so' massive success of The Yellow pages induced Ma to join commerce industry for a while. Then he decided to quit and returned to Hangzhou.  After shifting there, he founded Alibaba in 1999 in his apartment with 18 other friends.  As a result, Ma attracted global investors to expand Alibaba before pulling a biggest Global IPO ever in September 2014. The company raised $25 Billion from the IPO. Ma then switched to C2C platform and established Taobao in 2003. As a matter of fact, he took a rivalry with eBay and rejected their offer to buy the company.
The Alibaba group has nine major subsidiaries, Alibaba, Taobao Marketplace, etao, Alibaba cloud computing, Tmall, Juhuasuan, Aliexpress, Alipay, and 1688. Moreover, the group enjoys a large market capitalization of $457 Billion.
The journey to establishing and developing a $457 Billion company was not a walk in a park for Ma. The struggling boy who failed more times in his education than we can even think to try. Furthermore, the boy who used to guide tourists just to improve his English has a piece of advice for you.
"Today is hard, tomorrow will be worse, but the day after tomorrow will be sunshine." So don't quit.

Read more: George Soros' Wife, Tamiko Bolton Married Life, Family, Children, Career, Net worth, Wiki-Bio, Age
Jack Ma Wiki-like bio: his marriage, education, age, height and more
You have to give your every second of life to make a $457 Billion company. You have to say 'No' to your personal life and may have to ignore your marriage, wife, and children on your way. So, did Jack Ma do the same thing? Is he even married? The answer is yes.
In fact, Jack Ma married his wife, Zhang Ying in the late 1980s, way before establishing any of his companies. They are happily married and share two children together. This duo's so is Ma Yaunkun and the name their daughter is Ma Yuanbao.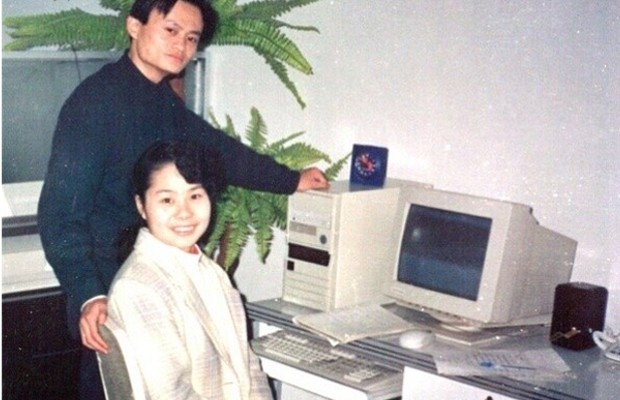 Jack Ma's childhood name is Ma Yun, and he was born on September 10, 1964, in Hangzhou, Zhejiang. His parents were musician plus storyteller. As a matter of fact, Jack was a failure in academics. He failed his university entrance exams three times in a row and was rejected by Harvard University 10 times. Consequently, he graduated from Hangzhou Normal University in 1988, with a Bachelor's degree in English. As a result, Jack Ma became a lecturer of English and International trade at Hangzhou Dianzi University.
Furthermore, Duncan Clark wrote a biography of Jack Ma called The House that Jack Ma Built. 
Regarding his build, Jack Ma's height is 5 feet 5 inches whereas his weight is quite a mystery. We will get back to you soon if he wishes to let people know about it.
Jack Ma's net worth and accomplishments.
Now talking about Jack Ma's net worth as of 2018, Jack is currently the richest man in China. According to Forbes magazine, Jack Ma holds a massive net worth of $39 Billion, yet he is behind Larry Ellison. His net worth swings according to the market price of Alibaba and other subsidiaries of Alibaba group. It is no wonder that the persistent entrepreneur earned most of his fortune from Alibaba.
In 2015, Ma also won an Entrepreneur of the year award. Furthermore, Forbes Magazine named him the 30th most powerful person in the world in 2014. Besides, US president Donald Trump famously met with Jack on January 9, 2017, at Trump Tower. The agenda was to create 1 Million US jobs in 5 years.
Read more: Donald Trump Jr's Girlfriend Kimberly Guilfoyle Married Life, Husband, Divorce, Son, Fox News, Sexual Allegation, Net Worth And Wiki
Jack Ma is an entrepreneur and philanthropist of our generation. This global citizen is a reason why the world feels so small and together. We aspire you Jack Ma.