How is Fareed Zakaria's Married Life Going on? Know his Controversies Below!
Fareed Zakaria is an Indian-American journalist and author famous for being the host of CNN's Fareed Zakaria GPS. You might know him as the writer of a weekly column for The Washington Post.
Well, you might be quite familiar with his professional career, but how much do you know about his personal life? How is Fareed Zakaria' married life going on? Once, there was a rumor of Zakaria's divorce with his wife. So, are the rumors true? Moreover, how much net worth does Zakaria have? Let's check everything in details.
How is Fareed Zakaria's Married Life Going on?
Initially, journalist Fareed Zakaria met his wife Paula Throckmorton Zakaria on a blind date which their mutual friends arranged. Paula Zakaria is a jewelry designer and author by profession.
After dating for a couple of years, Fareed Zakaria married wife Paula in 1997. The couple has already spent over two decades of married life. For now, it seems like the pair is going through some disputes in their married life these days.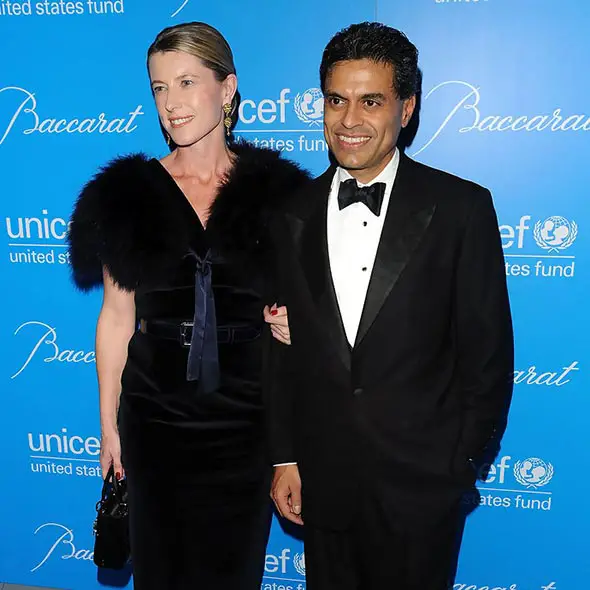 Fareed and Paula have three children together; son Omar, and daughters Lila and Sofia. The family used to reside together in New York. However, the insider revealed that the pair has been living separately for three years. Furthermore, the source added that it'd been around three years that the couple is having problems in their long-running married relationship.
Also, See: Ramtin Abdo's Married Life, Wife
Regarding the reason, some sources claim that Fareed was having an extra-marital affair with one of his colleagues. As a result, a conflict arose between the couple. Fareed's extra-marital relationship is what made his wife live separately and give her husband some space.
Though Paula is giving some space to her husband, there are gossip mongers who claim that Paula has been trying her best to sort out the problems of her married life. Paula is trying her best not to directly jump to the divorce instead of trying to find another way.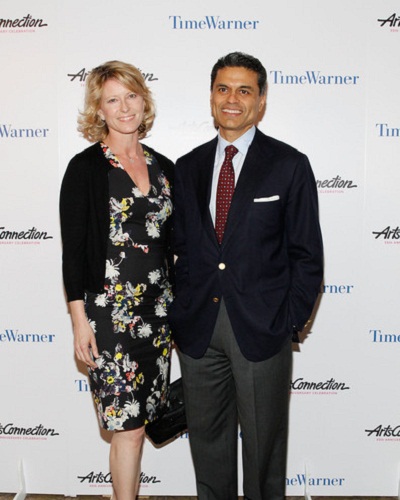 There are several rumors of the couple divorcing. However, both Fareed and Paula has not spoken a single word on the particular topic. The pair made a decision of starting a new better life, but the official announcement of their divorce is yet to become public. This has made their fans curious about the exact detail about their relationship.
To know more about Fareed Zakaria married life and children, keep visiting us.
Fareed Zakaria's Controversy
Fareed Zakaria did not involve in several controversies. He was once in controversy from posting shirtless pictures on the internet. His shirtless photos went viral and created a huge buzz, but the issue later reached a resoulution.
After the pictures were verified not to be his, the issues naturally resolved. Some claim that his shirtless controversy brought a dispute on his married life as well.
Also, Read: Terri Murray Dating, Boyfriend, Relationship, Controversy
Similarly, Fareed once involved in the controversies after he was caught for plagiarizing. Sources claim that he copied several sections from a New York magazines essay in his column for the Time magazine and the officials caught him for plagiarizing.
In the same way, his book "The Post-American World" media has also found numerous examples of plagiarism which drew widespread criticism. For over three years, he had tried to sort out the problems.
Also, Read: Natasha Bertrand Net Worth, Salary, Earnings
Staring a professional journalism career for a long time, no doubt Fareed has a high figure of net worth. While talking about Fareed Zakaria's net worth, sources claim that his net worth is around $4 million, and is earning a decent amount of money from his journalism career. Fareed, no doubt, is living a lavish lifestyle.
As of 2019, Fareed Zakaria possesses a net worth of $8 million.